Welcome! – this is site being re-constructed (sorry). Please pardon its appearance!

---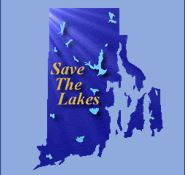 Save The Lakes was founded as the only statewide organization dedicated to the preservation and protection of Rhode Island's lakes, ponds and fresh water resources.  We provide a forum for education, discussion and action on lake-related issues; we advocate for better fresh water management policies at the local, state and federal levels.Save The Lakes (STL) is managed entirely by volunteers and is a 501(c)3 qualified non-profit organization. We are supported almost exclusively
through membership dues and donations, which are fully tax deductible. Members are encouraged to join one of STL's committees to become actively engaged in critical issues and interesting
challenges, while gaining valuable information on lake and watershed issues (and even
have some fun!)
Save The Lakes members receive information on current and critical lake issues through email communications, access to environmental agency personnel at forums and workshops, and opportunities to network with other members at events. If you are a permanent or part-time lake area residents, recreational lake user, lake area or lake dependent business, we encourage you to join STL and support our efforts for YOUR lake's sake!
The wet, warm winter may mean a summer of harmful algal blooms (AKA cyanobacteria). Learn about these increasingly common occurrences from the Northeast Cyanobacteria Monitoring Program website (click here), including how you can recognize and report a bloom on your favorite lake.
Mark your calendar now – Save The Lakes Annual Forum – Wednesday, April 22nd 2020: 6:30 pm – 8:30 pm: Johnston Senior Center, 1291 Hartford Ave., Johnston, RI 02919.
Lakeside Stewardship – Presentations from RIDEM, Resident Initiative, Lake Smart Program. Spend time with other waterfront neighbors sharing solutions to waterfront problems. Refreshments served – more details soon!
Check out the URI Watershed Watch webpage on harmful algal blooms for local information (click here).
RIDEM has great resources for recreation and conservation. Check out the Freshwater Fishing Regulation Guide (click here).
Got photos of a concern you have for your local lake or pond? (Weed-filled cove, debris laden stormwater outflow, etc.) Share them with STL so we can focus attention on finding solutions Click here to send photo files.